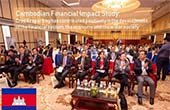 May 3rd, 2019 saw the release of the Report on the Impact Study on Credit Reporting in Cambodia produced by Neil Munroe, Principal Consultant of CRS Insights Limited, an independent consultancy firm specializing in Credit Reporting.
Neil Munroe, who is Deputy Managing Director of BIIA, has over 35 years' experience working in the financial services and credit reporting industries and is a member of the International Committee on Credit Reporting (ICCR), chaired by the World Bank Group.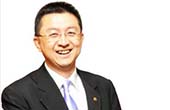 The National Credit Bureau (NCB) plans to collect mobile phone usage data to meet the World Bank's recommendation for additional information in evaluating ease of doing business.
The credit bureau will gather data from utility service providers, starting with mobile phone usage. Such data is available from the country's three mobile phone operators -- Advanced Info Service Plc (AIS), True Move H Universal Communication (TUC) and Total Access Communication Plc (DTAC) -- said NCB chief executive Surapol Opasatien.