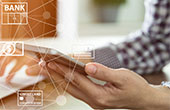 Illion, the data and analytics business, today announced they had completed loading the big four banks' unsecured portfolios' Comprehensive Data into their credit bureau.
The financial industry and illion have been lobbying the government to enable Comprehensive Reporting for over 20 years and it is finally here. During the month of September, all the major Australian banks will have completed providing positive credit information to the illion credit bureau. They will join several other credit providers who have already started participating in Comprehensive Reporting.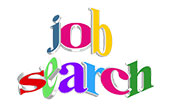 As technological breakthroughs rapidly shift the frontier between the work tasks performed by humans and those performed by machines and algorithms, global labour markets are likely to undergo major transformations.
Machines and algorithms in the workplace are expected to create 133 million new roles, but cause 75 million jobs to be displaced by 2022 according to a new report from the World Economic Forum (WEF) called The Future of Jobs 2018. This means that the growth of artificial intelligence could create 58 million net new jobs in the next few years.